Release Date:  November 23, 2020
Due to the COVID-19 pandemic, the Parks & Recreation Department is modifying the annual Candy Cane Hunt and has created a new event, a Christmas Tree Decorating Photo Contest.
Candy Cane Hunt at Home:  The annual Candy Cane Hunt sponsored by Banterra has been modified so that each family can hold a smaller-scale hunt at home.  While supplies last on Saturday, December 5 from 10 until 11 a.m., families can pick up a Candy Cane Hunt at Home event kit at Shelter 16 in Noble Park.  This will be a drive-through process for each family to pick up a bag of candy canes, a packet of hot chocolate, Christmas-themed party favors, and a coloring sheet with crayons for the annual coloring contest with Yeiser Art Center.  To enter the Yeiser Art Center Coloring Contest, e-mail a picture of the completed sheet to Yeiser at submissionstheyeiser.org by Saturday, December 12.  This year's design for the coloring sheet is by artist, Shaun Weeks. The Candy Cane Hunt was awarded Kentucky Recreation & Park Society's Class IV Program of the Year in 2019.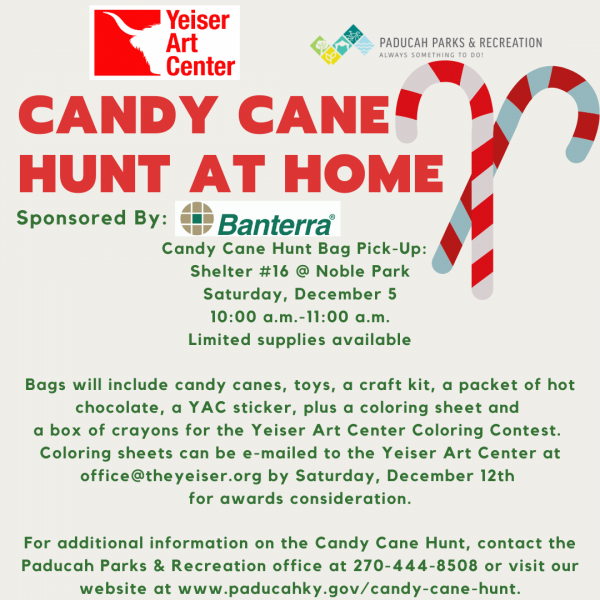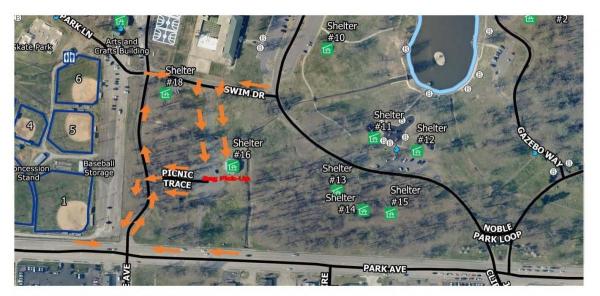 Christmas Tree Decorating Photo Contest:  The Parks & Recreation Department is accepting photos of your decorated Christmas Tree in the Christmas Tree Decorating Photo Contest.  Each photo must be submitted to the Christmas Tree event page on the Paducah Parks and Recreation Department's Facebook page by the end of the day on December 20 and include the hashtag #PtownTreeContest.  Five winners will be selected.  The event page can be found at https://www.facebook.com/events/197613001979016/permalink/197615118645471/.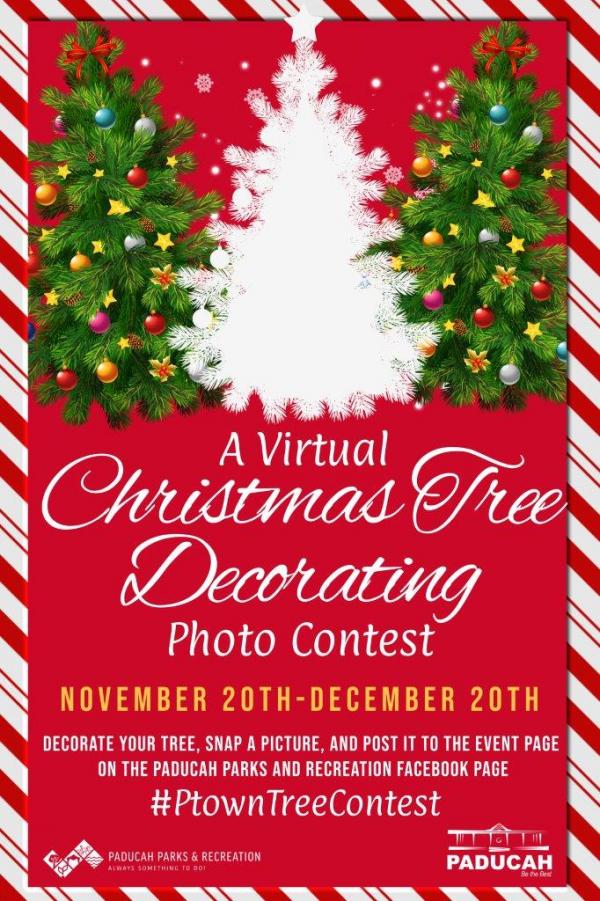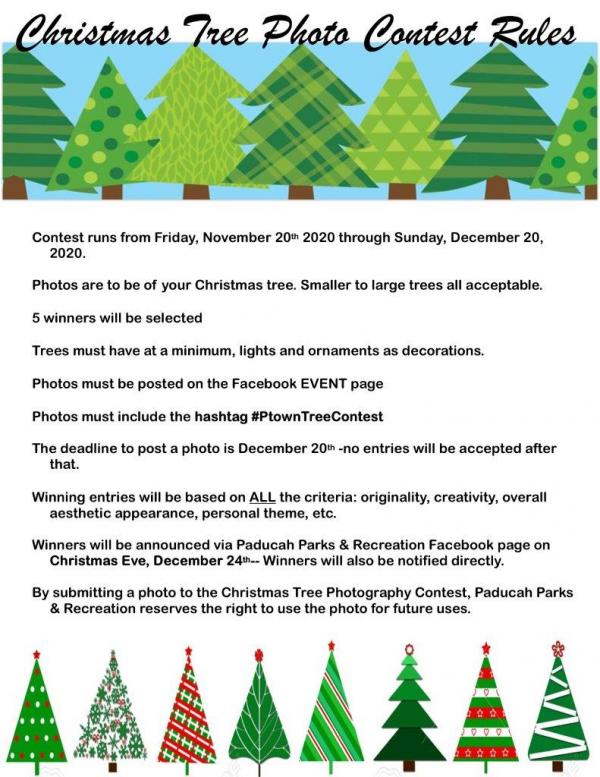 For more information about Parks Department-related activities, call 270-444-8508.
###