Business Survey
Business growth and retention are crucial to the success of the City. We empower upward economic mobility by encouraging and assisting local businesses. When your business is a success, we celebrate with you since you are the heartbeat of Paducah!  We love to hear from our local business community. 
---
Resources for Businesses
How to Start and Grow a Business

New Business Resource Guide - Business owners are expected to navigate all the twists and turns of moving a dream into reality with funding, permitting, licensing, and so much more. The City of Paducah is revolutionizing the way we help business owners get started on the right foot by connecting you with the people and resources you need to navigate the art of starting, owning, and growing your business with the New Business Resource Guide. This Guide provides connections to local banks, commercial insurance agencies, accountants, local grants, and more. If you have a question, contact the Planning Department at City Hall (270-444-8690).

---

Digital Presence Readiness Checklist - Curated by the Paducah Convention & Visitors Bureau, the Digital Presence Readiness Checklist aims to equip visitor industry partners with free tools and helpful resources to prioritize their business' digital presence. Suggestions for completing a digital presence health check, maximizing owned media channels and platforms including Google MyBusiness are relevant to many local businesses.

Digital Presence Readiness Checklist

---

Paducah's Business Development Specialist - The City of Paducah partners with local residents and businesses to make their entrepreneurial goals happen. Paducah's Business Development Specialist Melanie Reason (270-444-8690) provides ongoing encouragement and assistance for local business retention, expansion, and start-ups with the goal of improving the business climate.

---

Get Your Project Started with a Kick-Start Meeting - A Kick-Start Meeting provide a pre-application review of your potential project.  Our team provides helpful information, feedback, and guidance as you prepare to launch your project.  A Kick-Start Meeting is an opportunity to meet with key City staff members from various departments prior to the preparation and submittal of a formal application to the City.  You'll be introduced to a Customer Experience Representative who will act as your liaison and point of contact throughout your journey.  Email Customer Experience or call 270-444-8800.

Paducah 311

Through the Paducah 311 app and online portal, we are enhancing the public's experience by providing more ways to request a service, report issues, or ask a question. 

Paducah Main Street - Downtown Development Programs

The City of Paducah has created an effective and exciting toolbox of programs through the Planning Department to encourage development, beautification, rehabilitation, and stabilization of the Historic Downtown Commercial District. Our goal is to encourage vibrant streets, increased residential density, and thriving businesses. For assistance in the Downtown district, call 270-444-8690.

The Downtown Development Programs are as follows:

Artist Setup Area Application
Downtown & Market House District Assessment and Reassessment Tax Moratorium
Historic Downtown New Business Grant Program
Micro-Grants: Facade and Beautification
Roof Stabilization Assistance Program
Upper Story Residential Grant Program
Assistance also is provided in completing state and federal applications for historic tax credits.

Panel Discussion - Creative Business Bootcamp

The City of Paducah with funding support by the National Endowment for the Arts held a Creative Business Bootcamp to help creatives, makers, artists, and entrepreneurs design and grow their creative businesses. The November 6, 2020, workshop showcased local resources and connections that benefit anyone looking to start or grow a business. This one-hour panel discussion introduces the viewer to the Small Business Resource Guide, permitting, kick-start meetings, business licensing, special events permits, downtown development grants, and the Creative & Cultural Council in addition to benefits and resources through Greater Paducah Economic Development and the Paducah Area Chamber of Commerce.

Popular Links for Business

Scope My Project - Online Portals

Scope My Project are online tools centered around business development and project scoping. The portals will help guide citizens, entrepreneurs, developers, contractors, and business owners who are embarking on complex projects, such a starting a new business or a renovation project, through the City's permitting requirements. These tools are designed to increase communication, enhance availability, and eliminate confusion.

Zoning Portal - This portal allows users to explore where different business types are permitted throughout Paducah. 

Business Permitting Portal - This project scoping tool guides the user to specific license, permits, and requirements for constructing, renovating, and developing a business in Paducah.  After answering the questions, a summary specific to the project can be downloaded. This summary will include zoning information, permits needed, and a preliminary estimate of permit fees.

The portals also include links to contact City staff and set up a kick-start meeting.  Create a free account to save project information and start the application process.

 

These portals will eliminate surprises and increase efficiencies by improving communications between community investors and the City government.
Our goal is to turn business dreams into realities.

 
---
Partner Organizations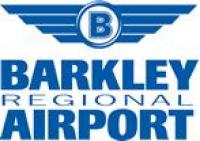 Barkley Regional Airport is conveniently located in the western side of McCracken County.  Parking is only steps away from the terminal, and customer service is exceptional.  The airport provides jet service on Contour to Charlotte Douglas International Airport (Charlotte, North Carolina). 
A new, attractive and modern terminal opened to the public in June 2023 with an official ribbon cutting ceremony featuring federal, state, and local officials held July 6, 2023. 
---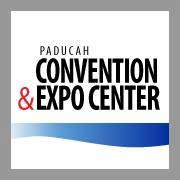 The Julian Carroll Convention Center and adjacent Bill and Meredith Schroeder Expo Center are conveniently located in downtown Paducah along the Ohio River.
The Convention Center facilities offer more than 100,000 square feet in convention space with rooms to accommodate various size groups.  
---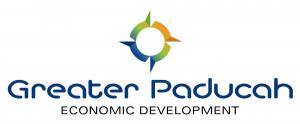 Greater Paducah Economic Development (GPED) is the economic development agency for Paducah and McCracken County. It is a public/private partnership formed to attract and grow jobs and investment through assisting existing business with expansion projects and recruiting new businesses. GPED controls three separate business/industrial parks, totaling over 2,500 acres in Paducah/McCracken County. In addition, GPED promotes private property throughout McCracken County for job creation projects and assists companies with permitting applications at the city, county, and state level. 
---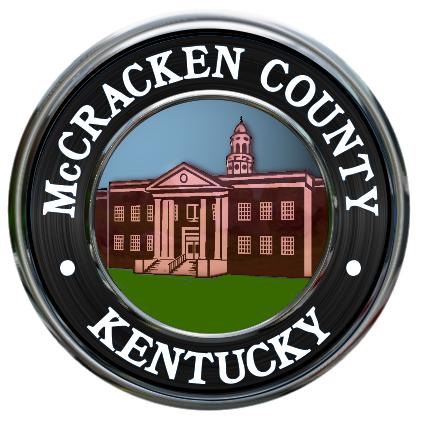 Paducah is the county seat for McCracken County.  The County government is led by the McCracken County Fiscal Court.  
Visit the McCracken County government website for more information about the Fiscal Court, Sheriff's Department, County Clerk, County Attorney, Property Valuation Administration, McCracken County Jail, Coroner's office, McCracken County Animal Control, and more.
---

The Paducah Area Chamber of Commerce is the fifth largest Chamber in the state, with more than 1,000 business members.
Our Chamber is made up of nearly 90 percent small business. The Chamber has numerous programs benefiting our members. While some programs assist and promote business, other programs help develop local business leaders into community leaders. More than 500 Chamber members have graduated from the Leadership Paducah Program, since its inception in 1984.  
---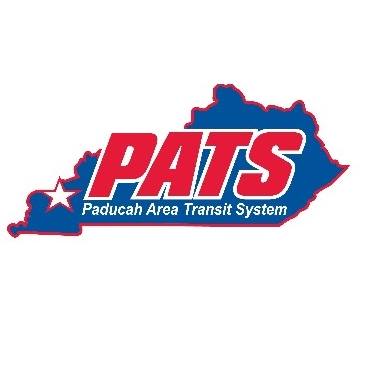 Paducah Transit Authority (PATS) provides reasonable, dependable, and available transportation to the residents and visitors of Paducah and surrounding counties.
PATS offers fixed route bus service in Paducah and McCracken County, scheduled service, and medical transportation in the 8 county Jackson Purchase Area of Western Kentucky. PATS also offers service between Paducah, Mayfield, Benton, and Murray and points in between.  
---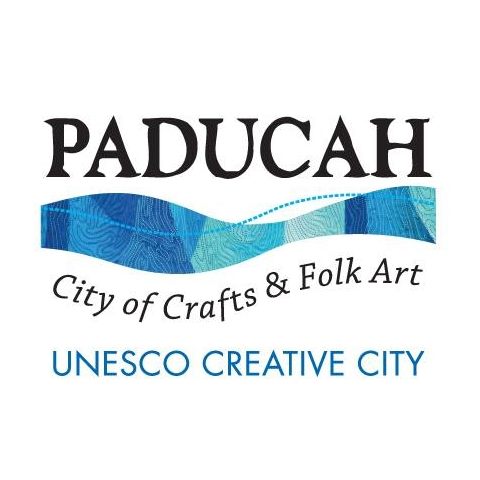 The Paducah Convention and Visitors Bureau (CVB), the official Destination Marketing Organization for Paducah, is responsible for generating incremental economic benefit to the community through the attraction of leisure traveler, convention, trade show, and group tour visits. The goal is to ensure a positive visitor experience by providing the most detailed information and the ultimate customer service.