Release Date:  November 23, 2020
The Parks & Recreation Department is accepting applications for float entries for the 2020 Christmas in the Trees event at Noble Park.  This event is a reverse parade, also called an inverted parade.  The floats will be stationary, and parade attendees will drive by to enjoy them.  To provide social distancing between floats, this event is limited to 42 floats.  The deadline is November 30 at 5 p.m. to submit a float entry application.
Due to the COVID-19 pandemic, the Parks & Recreation Department restructured the annual Christmas Parade to create a drive-through parade experience at Noble Park.  From 5:30 until 9:30 on Saturday, December 5, the community is invited to drive through Noble Park to view the Christmas floats on display.  Attendees will enter the park from the H.C. Mathis Drive entrance, continue along the road observing the floats, and exit at Cairo Road.  The floats will be lined up along Noble Park Trace Road  
The Christmas in the Trees event also is featuring MelRhea Balloons.  Incredible balloon creations will be stationed from the entrance to the exit along with the parade of floats. Santa Claus will make a special appearance to wave at the Christmas in the Trees attendees as they exit the park.
Each float must have music, lights, and a Christmas tree.  There is no electricity on site.  Floats will need to be powered by generators.  The judging for the parade entries will be at 4 p.m. on December 5 with the following float categories:  themed, religious, school, and musical. 
 For more information about Parks Department-related activities, call 270-444-8508.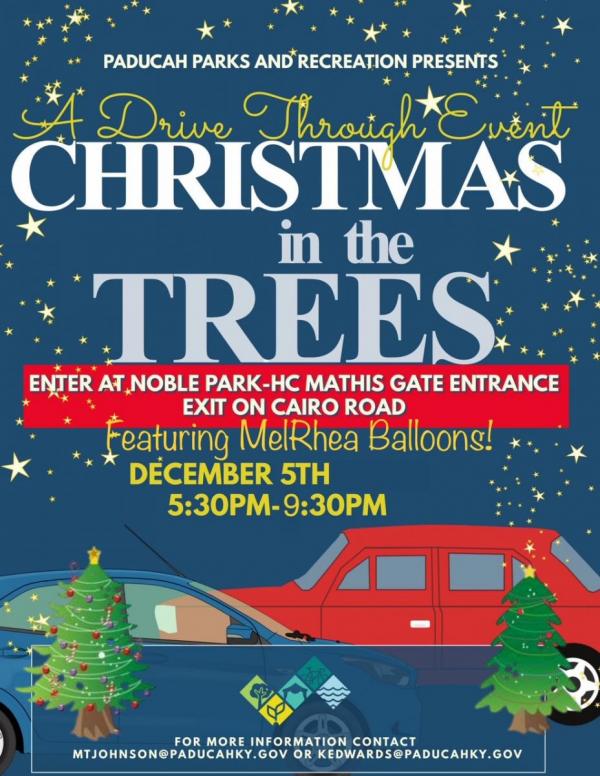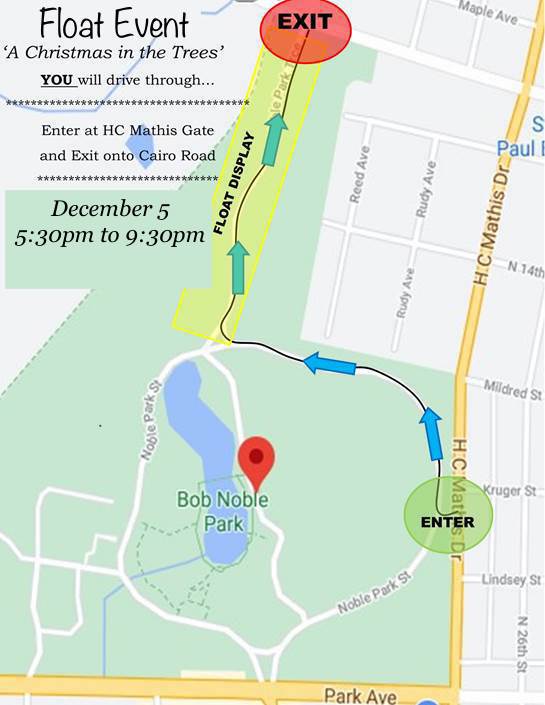 ###