Date of release:  July 1, 2021
Beginning Tuesday, July 6, a contractor working for the City of Paducah will begin a culvert maintenance project on Country Club Lane.  Harper Construction will be reconstructing the headwalls of the large culvert that crosses Country Club Lane.  This drainage feature extends through Westwood Hills Subdivision.  The headwalls are showing significant signs of deterioration and need to be reconstructed.
Crews will work to maintain traffic flow; however, expect intermittent road closures.  Detours will be posted.
This work is expected to be completed in two weeks, weather permitting.
If you have a question, call the Engineering Department at 270-444-8511.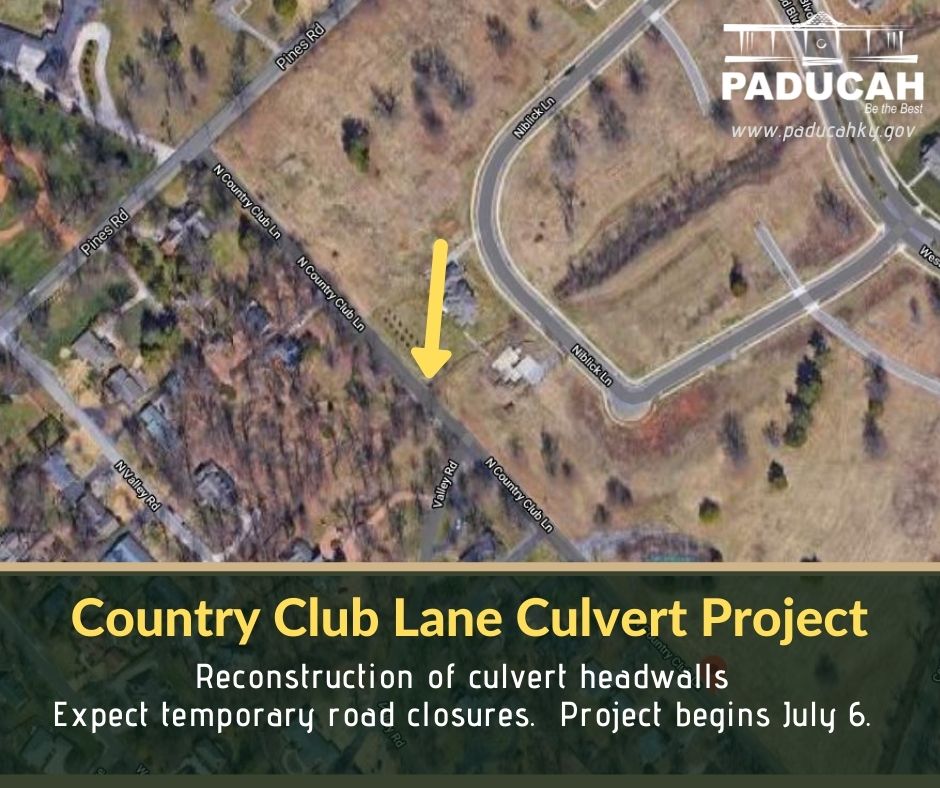 ###