Date of release:  June 1, 2020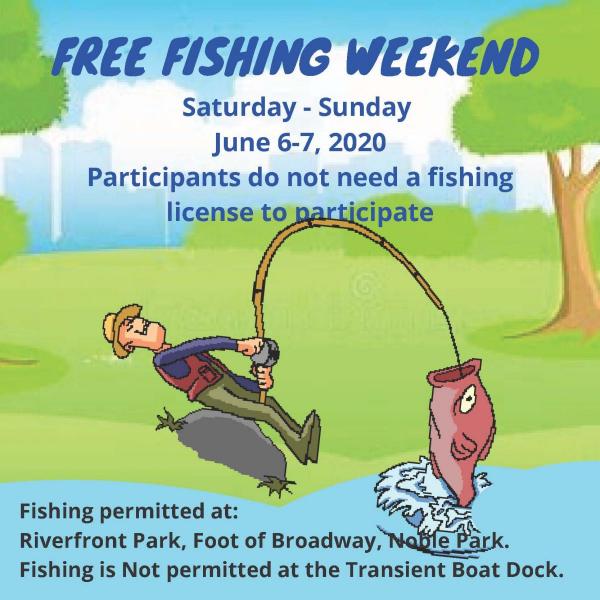 This upcoming weekend, June 6 and 7, is free fishing weekend for the State of Kentucky.  On these free fishing days, no license (including the Kentucky trout permit) is required of residents or non-residents to fish Kentucky waters.  All other fishing regulations remain in effect.
The Paducah Parks & Recreation Department encourages the community to enjoy fishing at Lake Montgomery in Noble Park which recently received a stocking of 1100 catfish and along the riverfront at the riverfront park and the foot of Broadway.  Please note that fishing is not permitted at the Transient Boat Dock. 
Free fishing days are offered to promote fishing and National Fishing and Boating Week.
###