On Monday, May 1, the contractor working for the City of Paducah, Jim Smith Contracting, will begin the rehabilitation of a half mile section of Noble Park Loop (outer loop roadway within Noble Park). The section of roadway to be improved extends from the tennis courts toward the H.C. Mathis Drive entrance, and ends near the north side of Lake Montgomery.
This project is expected to take approximately three weeks, weather permitting. The scope of work includes the milling and paving of the roadway in addition to drainage improvements to assist in erosion control efforts.
During the project, the half mile section of roadway to be improved will be closed to the public. Plus, the entrance/exit to Noble Park from H.C. Mathis Drive will be closed. The Cairo Road and Park Avenue entrances/exits to Noble Park will remain open.
The Noble Park Tennis Courts and adjacent parking area will remain open during the project. However, to leave the tennis court area, drivers will be required to exit on Gazebo Way (inner loop next to the lake).
Please use caution while enjoying Noble Park, and watch for the work crews and traffic control devices.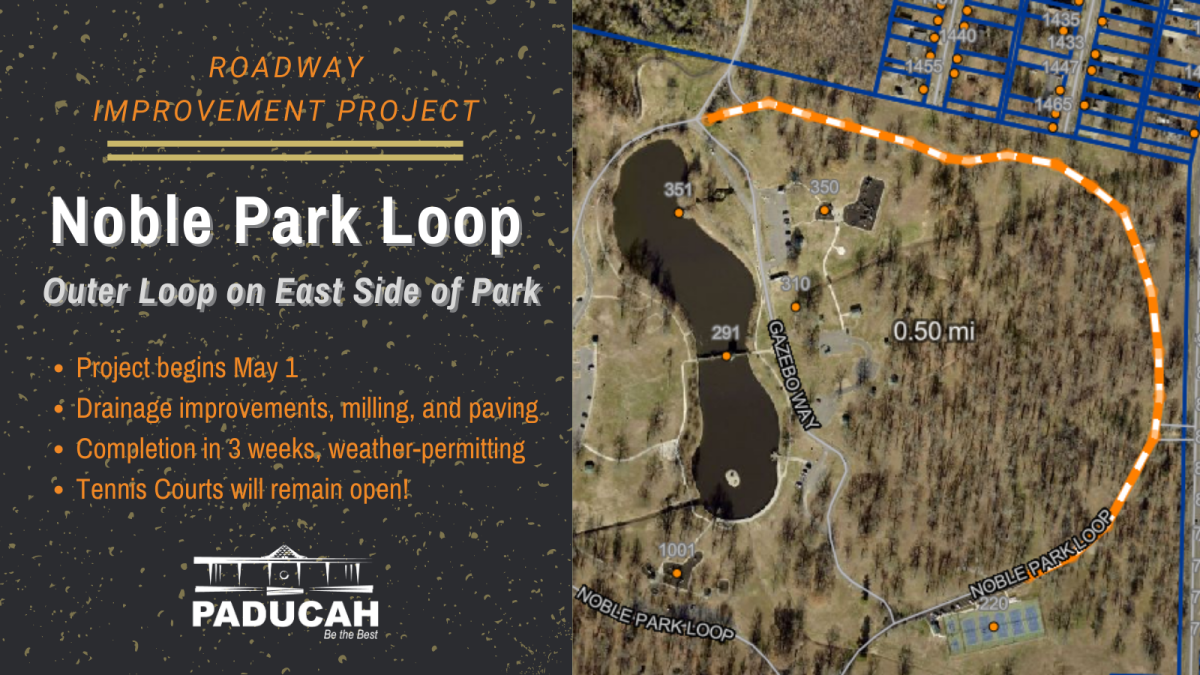 ###