The City of Paducah is converting the intersection of James Sanders Boulevard at the primary entrance to JCPenney at the Kentucky Oaks Mall to an all-way stop. At this time, the new stop signs have been installed and covered. On Monday, November 6, the signs will be uncovered with the intersection to begin flowing as an all-way stop.   
City Engineer Rick Murphy said, "Recently, I received a message from a citizen asking for a change to the intersection since it was difficult to maneuver during peak traffic times. Also, in an attempt to be courteous to other drivers, some drivers are motioning for drivers to enter traffic flow, but they are unable to see oncoming traffic which can lead to crashes. Changing this intersection to an all-way stop will improve overall intersection performance and more importantly, traffic safety."
The City of Paducah worked with the Kentucky Transportation Cabinet on this project since traffic flow onto James Sanders Boulevard primarily is from Hinkleville Road (U.S. 60).
The City of Paducah maintains more than 220 miles of streets.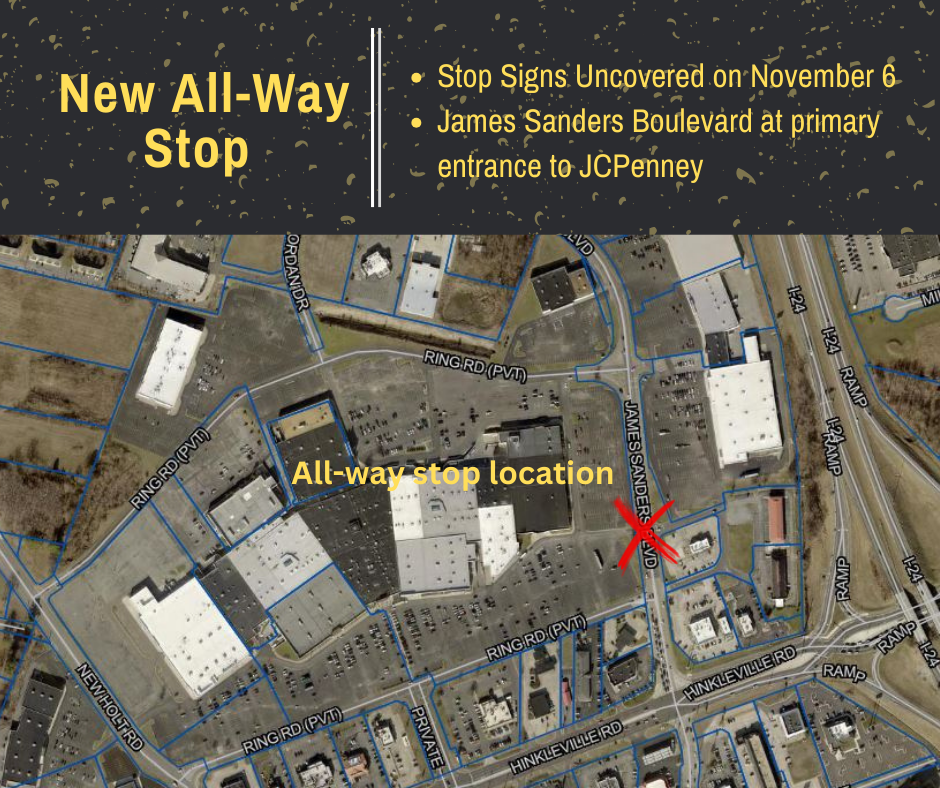 ###