Date of release:  July 8, 2020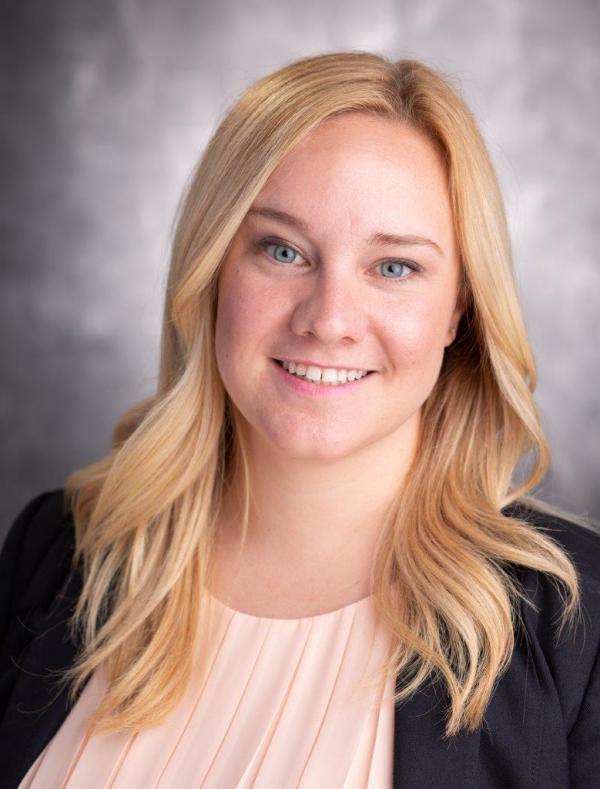 The City of Paducah is honored to learn that Paducah Assistant City Manager Michelle Smolen is the recipient of the Assistant Excellence in Leadership Award from the International City/County Management Association (ICMA).  ICMA is the world's leading association of professional city and county managers and other employees who serve local governments.
Smolen joined Paducah in 2016 with the primary responsibility to assist with the implementation of the enterprise resource planning (ERP) software system.  In 2018 with the hiring of City Manager Jim Arndt, Smolen received a promotion to assistant city manager.  Smolen is the first female and only the second assistant city manager since 1934 to serve Paducah.
Arndt says, "Michelle's continued growth and love for the profession has been a joy to watch. She truly understands the value in professional development and networking."
"Michelle truly is a rising star.  Although today I have the pleasure of being her mentor in the profession, she has the capacity to far surpass me in her success as a city manager. I enjoy watching her grow and mature with every challenge. It has been an honor for me to serve as her city manager," adds Arndt.
Smolen says, "I am thrilled to receive this award from the ICMA.  I have a strong passion for serving my community and am grateful for the opportunities provided to me by the Board of Commissioners and City Manager Arndt.  I am proud of our organizational accomplishments.  This award is shared with the entire city team.  Thank you to my many mentors, peers, and family for their support."
A few of Smolen's accomplishments since being promoted to assistant city manager include oversight of the Human Resources Department, lead negotiator during collective bargaining sessions with the International Association of Fire Fighters, champion for the Strategic Plan, and leader of the Middle Management Team.
Smolen also serves as the chair of the Education Committee for the Kentucky City/County Management Association.  Smolen adds, "I have been blessed with incredible mentors as I was entering this profession and today with City Manager Arndt.  Helping young professionals with their education development and advocating for this career are my passions."
Smolen has a Master of Public Administration from the University of Kansas. While she was completing her degree, she was first a management intern with Lawrence, Kansas, and later an ICMA Local Government Management Fellow with Lexington, Massachusetts. After graduation, Olathe, Kansas, hired Smolen as a budget analyst.  Smolen also is a graduate of the Midwest Leadership Institute.
ICMA's Local Government Excellence Awards celebrate the value of professional management and honor creative contributions to professional local government leadership.  The Assistant Excellence in Leadership Award in Memory of Buford M. Watson Jr. recognizes a local government management professional who has made significant contributions toward excellence in leadership while serving as an assistant to a chief local government administrator or department head.  The employee must have significant executive level responsibilities in the areas of staff management, financial management, policy facilitation and implementation, and service delivery.
###