Date of release:  September 22, 2020
The public is invited to a ribbon cutting celebration on Monday, September 28 at 11 a.m. for the Noble Park Tennis Courts.  This ribbon cutting will celebrate the various projects completed to improve the tennis court complex including the resurfacing of the tennis courts, the addition of a restroom facility, and the recent upgrade to the sidewalks and parking area.  Attendees are asked to wear facial coverings and maintain social distancing during the celebration.   
Since 2016, the City has completed several projects to improve the facilities.  This summer, crews worked to install new sidewalks in front of the courts, improve the drainage, and upgrade and expand the previously gravel parking area into a paved lot with 32 striped parking spaces plus two accessible parking spaces adjacent to the restroom facility.
The project to add the restroom facility began in 2016 with the acceptance of a grant from the United States Tennis Association.  This public-private partnership between the City and the Paducah Tennis Association led to the project to install a modular restroom facility adjacent to the courts, a much-needed addition to the east side of Noble Park.
In 2017, the City of Paducah launched a reconstruction project to regrade and resurface the tennis courts.  The courts also were reconfigured to provide two junior courts.  New fencing was added during this project phase.
The Noble Park Tennis Courts are the only public tennis courts in Paducah.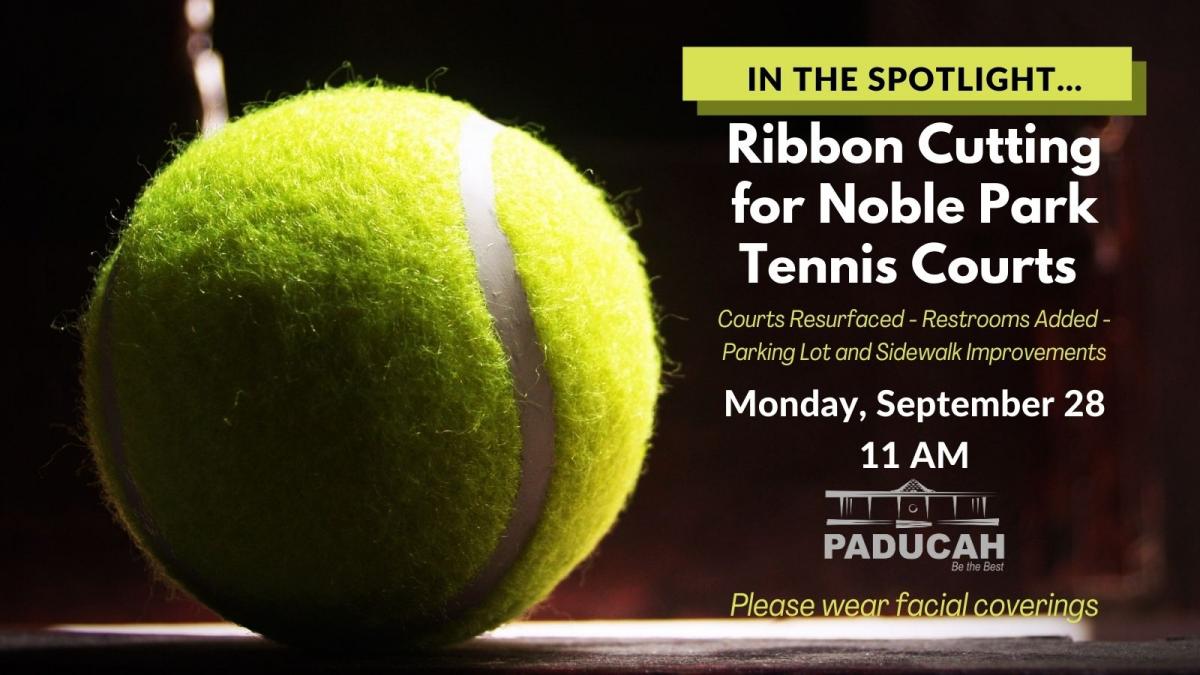 ###