Date of release:  July 17, 2020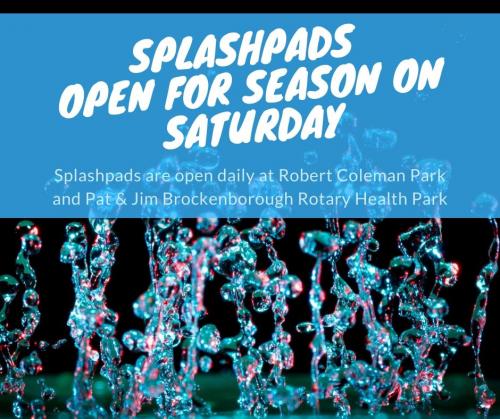 The Paducah Parks & Recreation Department has been working to open the splashpads at Robert Coleman Park and the Pat & Jim Brockenborough Rotary Health Park.  Both splashpads will open for the season on Saturday, July 18.  The facilities, which are free to use, will be open daily from 10 a.m. until 7 p.m.
Parks & Recreation has posted maximum capacity limits for each splashpad as well as other State-issued guidelines.  To improve social distancing measures and to help with traffic flow, the gates at each facility will be marked as enter or exit.  The benches and tables have been removed from each facility; therefore, attendees are encouraged to bring their own seating and place the seats around the perimeter fencing and not in the water play areas.
Additional rules that are posted at each facility include the following:
Adult supervision is required for children under 8 years of age.
Stay home if you feel sick.
Face masks are recommended for attendees older than 2 who are not playing in water.
Practice social distancing.
Wash or sanitize hands frequently.
For more information about the City of Paducah parks, visit www.paducahky.gov.
###