A section of the Greenway Trail will be closed to the public from Monday, June 27 through Friday, July 1.  This closure is between Greenway Trail mile markers 2.7 and 2.9 behind the Smoke Shop (2300 North 8th Street). 
This project is part of the Paducah Floodwall Rehabilitation Project with the U.S. Army Corps of Engineers (USACE).  As part of their contract with USACE, Huffman Construction crews will be replacing the section of Greenway Trail that had to be removed for the installation of discharge pipes associated with the construction of a new floodwall pump station. 
The construction of the new pump station is part of the approximately $36 million project to rehabilitate Paducah's floodwall with 65 percent of the cost covered by federal funding.
If you have a question about the Floodwall Pump Station project, call the Engineering Department at 270-444-8511.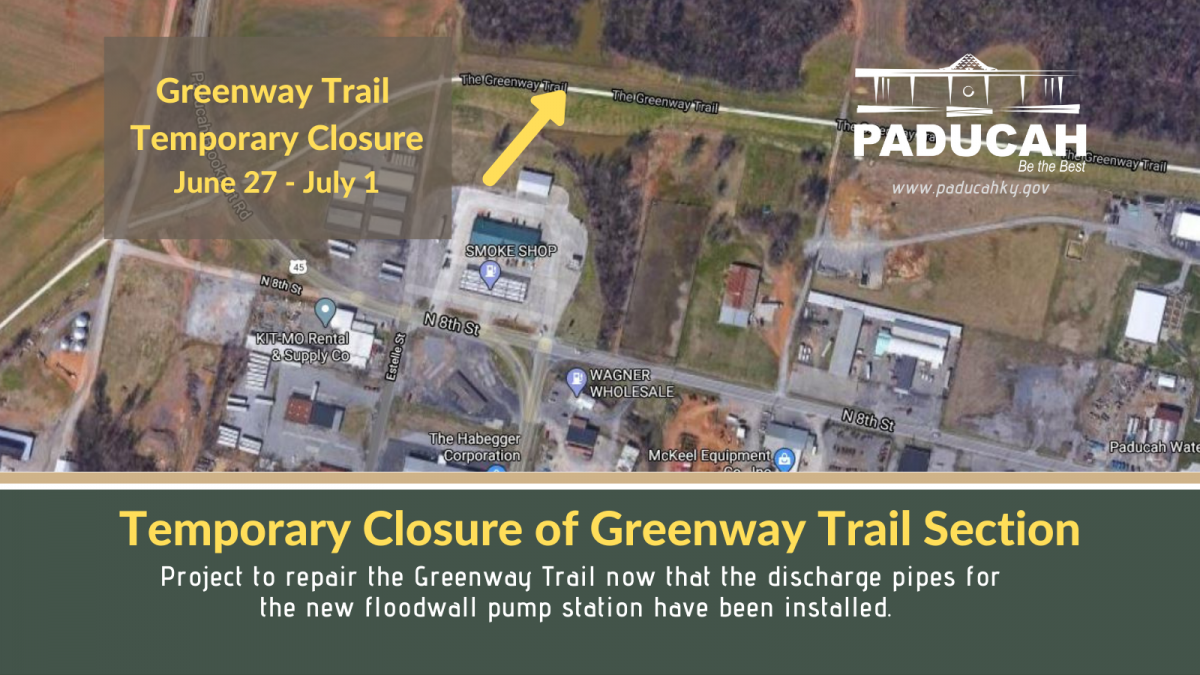 ###