Contact

Daron Jordan

City Hall, 2nd Floor

300 South 5th Street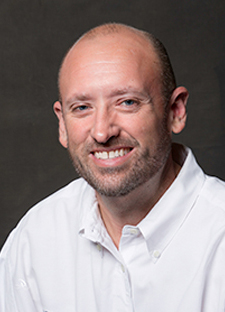 Daron E. Jordan began his tenure as the City Manager of Paducah in August 2021.  Paducah operates under a City Manager Plan form of government with the City Manager appointed by the Paducah Board of Commissioners.  The Board sets the policies that govern Paducah with the City Manager assisting in formulating objectives, policies, and programs that benefit the community. 
Daron also is responsible for the day-to-day operation of Paducah's government services with its approximately 330 full-time employees.  Daron works closely with the Leadership Team of department directors to support community growth, increase Paducah's quality of life, and live up to Paducah's mission statement to be the best. 
Prior to Paducah, Daron served as the City Manager of Paris, Kentucky, from January 2017 through July 2021.  Daron's wealth of experience and knowledge of local government and governmental operations spans more than two decades.  Additional experience in local government includes more than 16 years with the City of Madisonville, Kentucky, working in the Administration Department and four years working for the City of Henderson, Kentucky, as the Program/Aquatic Director and head of the Recreation Department.
Daron holds a Master's degree in Organizational Management.  Daron is certified by the International Economic Development Council as a Certified Economic Developer and is recognized by the Commonwealth of Kentucky as a Certified Community Development Block Grant Administrator.  Furthermore, Daron is a graduate of the Oklahoma University's Economic Development Institute (OUEDI). Daron also has served as adjunct faculty for Western Kentucky University teaching courses in Grant Writing and Finance for Non-profits in the School of Kinesiology, Recreation and Sport.
The duties and responsibilities of the City Manager are listed in Chapter 2 Section 2-93 of the City of Paducah Code of Ordinances.  Visit Paducah's Government Structure to learn more about Paducah's government and see who has served as Paducah's City Manager.
Photo  City Clerk Lindsay Parish conducts the swearing-in of City Manager Jordan on August 2, 2021, at City Hall.