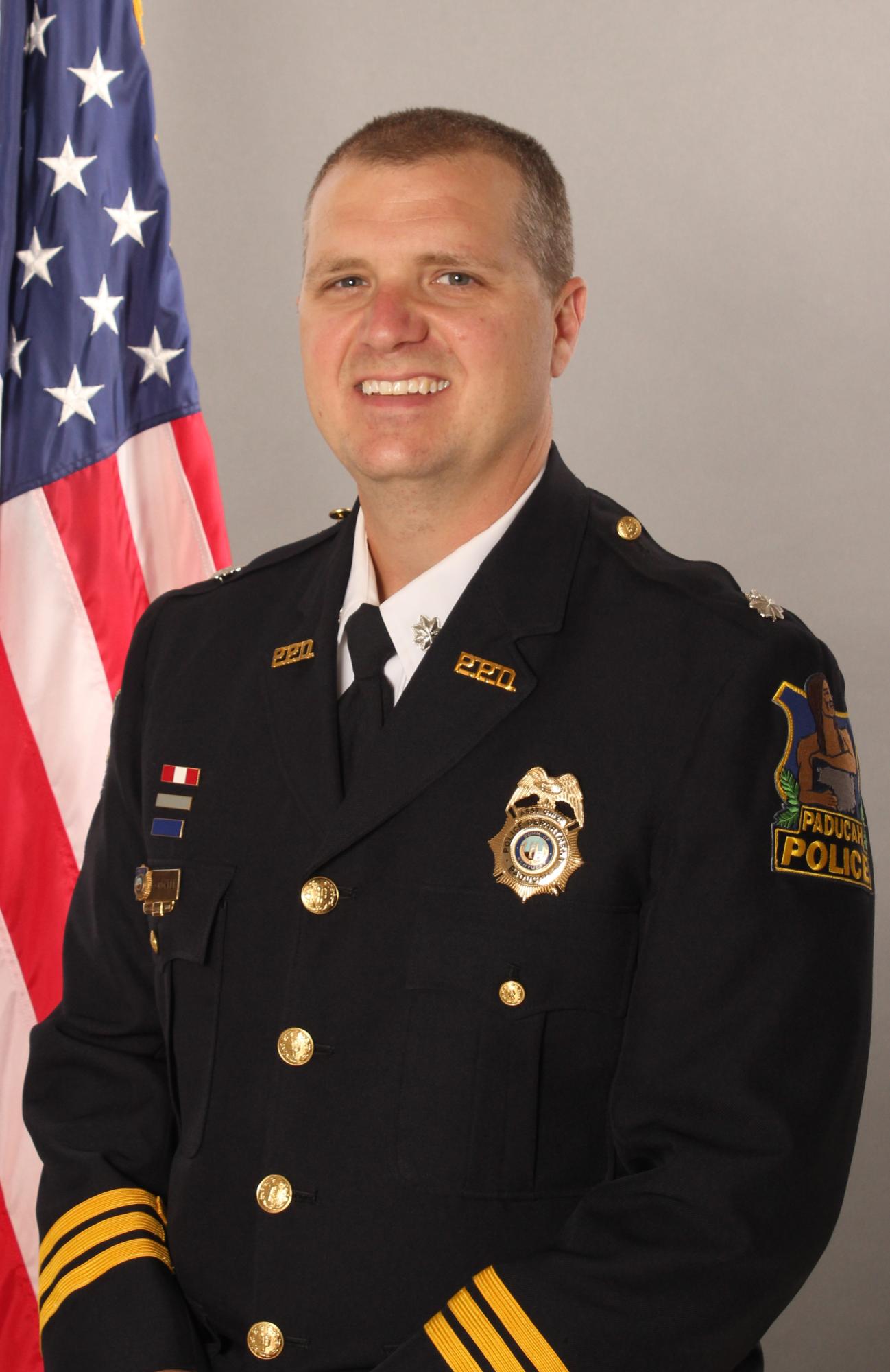 Assistant Chief Justin Crowell leads the Operations Division of the Paducah Police Department. The Operations Division is charged with providing 24-hour police service to reduce crime and enhance the quality of life for the citizens of Paducah. This is accomplished, in part, through patrol, outreach, and working with the community to solve problems. Also, within Operations is the City's SWAT team, Bomb Squad, Police Officer Training Unit, Accident Reconstruction, Hostage Negotiation, Explorers, VIPS, and Honor Guard.
Assistant Chief Crowell began his law enforcement career at the Paducah Police Department in 2005. He graduated the Academy at the top of his class, receiving the Kentucky Department of Criminal Justice Training (DOCJT) "Recruit of Distinction" Award. He has served within the Department as a Patrolman, Police Training Officer, Detective, Sergeant, and Captain. Assistant Chief Crowell was the Paducah Police Department's first Digital Forensics Unit member and has held the International Association of Computer Investigative Specialists (IACIS) certification as a Certified Forensic Computer Examiner (CFCE). Due to his expertise in this field, he has previously taught courses at both the community college and university level as an adjunct professor.  
Assistant Chief Crowell holds a Bachelor's degree in Criminal Justice from Murray State University and a Master's degree in Criminology from Indiana State University. He is a graduate of the 276th Session of the FBI National Academy, the 20th Class of the Kentucky DOCJT Criminal Justice Executive Development Course, and the 62nd Class of the Kentucky DOCJT Academy of Police Supervision. Assistant Chief Crowell received the FBI-LEEDA Trilogy Award in 2017. Additionally, he has received the Paducah Police Department's Chief's Award (2013, 2015) and Employee of the Year Award (2008).
Assistant Chief Crowell is a member of the International Association of Chiefs of Police (IACP), the Kentucky Association of Chiefs of Police (KACP), and the FBI National Academy Associates (FBINAA). In his free time, Assistant Chief Crowell enjoys spending his free time outdoors with his wife and three children and pursuing his passion for flying as a private pilot.
Contact: Assistant Chief Justin P. Crowell 
270-444-8553