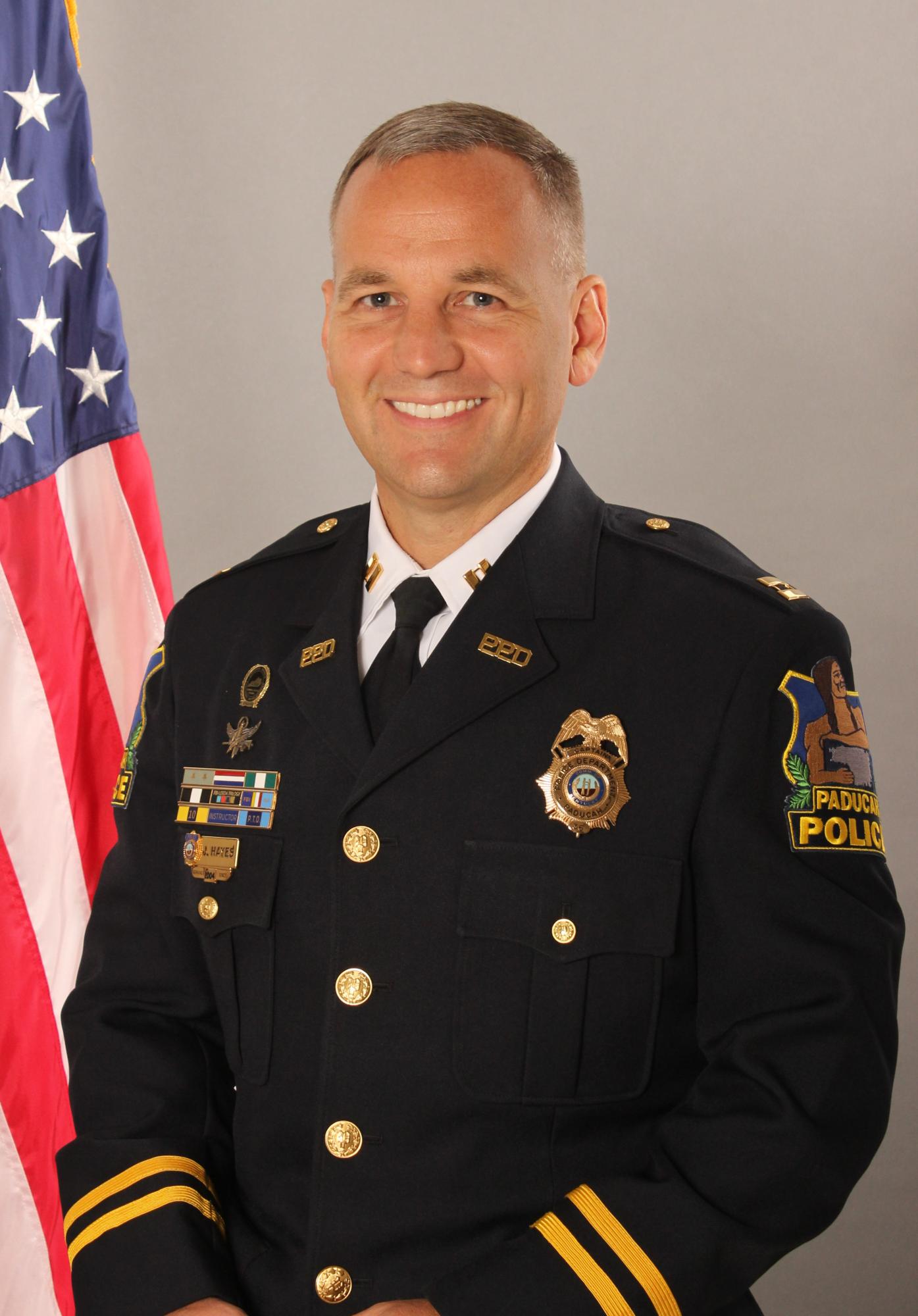 Captain Joe Hayes has dedicated his adult life to public service.  It started with his enlistment in the United States Marine Corps in 1996.  After leaving military service, he continued to support military operations as a contractor.  In 2002 he became a government civilian employee working in the Department of Homeland Security.
Captain Hayes began his career with the Paducah Police Department in 2004.  He has served in all aspects of the department to include operations and investigations.  Captain Hayes is an active shooter instructor and an Intelligence Liaison Officer.  He was an operator and team leader of the department's SWAT Team and currently serves as the commander of specialized units.
Captain Hayes holds a Bachelor's degree in business management and a Master's degree in criminal justice.  He is a graduate of the FBI National Academy, the Criminal Justice Executive Development course, and the Academy of Police Supervision.  In 2017, he received the FBI-LEEDA Leadership Trilogy Award.
Captain Hayes is active within the community.  He serves as a Sunday School teacher for middle school boys at Twelve Oaks Baptist Church.  Captain Hayes has coached youth softball, soccer, and basketball.  He is a member of Paducah Downtown Kiwanis and American Legion Post #572.  Captain Hayes spends his free time with his family and remaining active in outdoor activities.
Contact: Capt. Joe Hayes, 270-444-8534